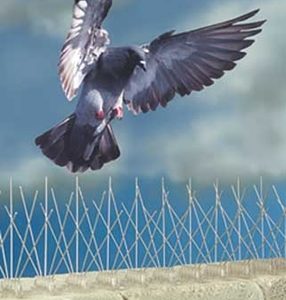 Pest birds can be more than a just a nuisance. They can create serious health concerns, damage machinery and harm the structural integrity of your building. Protect your employees and your workspace by understanding the risks that birds present and how you can prevent it.
What is a pest bird?
Pest birds are birds that can live in your building and are in many ways as annoying and disruptive as rodents, insects or other pests. Among the most common pest birds are pigeons, seagulls, sparrows, starlings, geese, woodpeckers, swallows and crows. These birds can be noisy and interfere with your business' productivity, but the most serious ways that pest birds can harm your building is through physical damage from nests and feces. Learn about some of the most common types of bird damage.